Transportation is essential for our well being. We need a reliable, safe and sustainable transportation system to connect our communities and to connect us with our trading partners.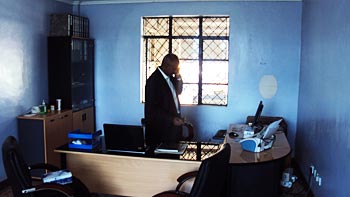 Backed by many years of experience, we have the knowledge, expertise, confidence and infrastructure to cater to the ever demanding requirements of our valued clients.

We ensure the best transportation system by developing and administering policies and programs for a safe and efficient transportation system contributing toregional growth and social development.

With an extensive network of branches and agencies throughout the region and withmany trucks, we transport tonnes of cargo across the length and breadth of the region. The infrastructure is manned by well trained staff giving attention to minute details and ensuring safe and timely delivery of the cargo. Our aim is to cater to all sections of customers according to their requirement of particular types of vehicles.