Our services include transportation of all types of petroleum products by road in tank lorries. With our professionalism and large distribution network, we have successfully established a prominent presence in the field of tank lorry transportation services.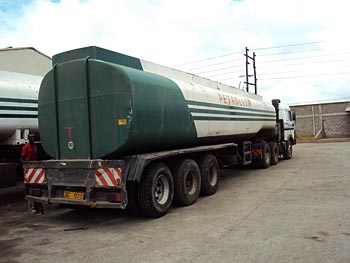 Following the overreaching values of transparency and excellence, we have nurtured the growth of our company. Our long standing experience and innovative business strategies has enabled us in us in weaving our phenomenal progress story. We have carved a niche as one of the most trusted providers of oil transportation services in the region.
We have acquired petroleum based transport experience over the years after delivering huge consignments for various companies from the Mombasa Oil Refineries to variour inland destinations.
Currently we offer our services to numerous oil companies and have expanded our fleet to cater for even more organizations. In addition, we are in negotiations with various oil companies and are now at an advanced stage with a view to concluding service delivery agreements.