Ainu Shamsi hauliers Ltd is a company in the transport sector, with a sizeable fleet of well serviced trucks and professional drivers. Our skilled personnel help us provide unparalleled service to our clients.
Our History
We began our operations as a small transport company many years ago with only a handful of trucks. The founders began with the same entrepreneurial, can-do spirit that is one of Ainu Shamsi's core values today. They grew the business, with typical start up challenges, but overcame them due to hard work and determination to the big succeful company that exists today.
Over the years, our fleet has grown substantially and our operational network expanded in leaps and bounds to cover the entire East African region. Ainu Shamsi is unquestionably growing steadily to become one of the largest and reliable transport solution companies in the greater East African region
Mission
At Ainu Shamsi, our mission is to attract and retain customers by providing Best in Class transportation solutions and fostering a profitable, disciplined culture of safety, service, and trust.
Today
As we all know, east african roads can be very challenging, therefore, experienced drivers who are familiar with the terrain and dedicated to deliver exceptional services are crucial in this particular aspect.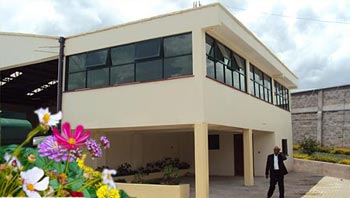 Furthermore, providing quality and reliable bulk transport service with the utmost regard to the safety of any products entrusted with us is Ainu Shamsi's top priority.
It is unnerving to entrust valuable goods to a stranger who does not take his fiduciary duty seriously; however, once Ainu Shamsi takes charge, such worries need not exist, for we have a meritorious record that dispels uncertainty and exudes trust and peace of mind.
During the years we have been in business, we have served several major corporations including;
Bidco Oil Refineries
Gulf African Petroleum Corporation (GAPCO)
KOBIL
Hashi Empex Ltd
DHL Global Forwarding
Threeways Shipping
Spedag Spedition Ltd
Kuehne + Nagel
only to name a few
Negotiations with various leading oil companies are at an advanced stage with a view to concluding service delivery agreements.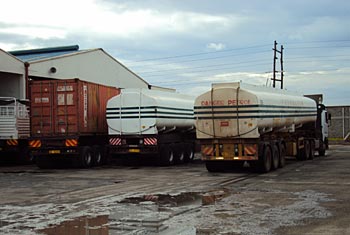 In order to meet the demand for our services, we've moved to a new location in the industrial area of Nairobi, on Mombasa Road, opposite the City Cabanas Restaurant.
Our head office is in the Nairobi central business district where we have installed state of the art communication equipment to cope with our ever expanding operations. We plan to open a Mombasa branch in the near future be even closer to more clients.
Ainu Shamsi differentiates its service offerings from competitors through the quality of its service and a high level of customer attention. As testimony to the success of management's strategy, Ainu Shamsi has a healthy relationship all its customer base.
Business Strategy
Ainu Shamsi's position as a leading tranport solution company is a result of the following business strategies:
A focused, experienced management team
A focus on long-term, value added, customer relationships
A high quality, union free workforce which is directly employed and trained by TSC
A corporate culture focused on quality, customer service and safety
An immaculately clean fleet of Company-owned trucks and modern facilities
A network of strategically located, modern terminals and communication center.